I read Karl Fisch's great post over at The Fischbowl about the word "accountability" and how too many in education erroneously equate it with using standardized testing to justify educational actions and decisions.
It got me to thinking how this current phenomenon often has educators, sometimes myself included, pinned in the corner of "all standardized testing is bad." This is an understandable reaction to the ridiculous, high-stakes, over-emphasized testing of today. When one feels they are under attack, they take a defensive stance. Testing gives a snapshot of a narrow facet of skills, and while it shouldn't be the focus nor the be-all-end-all… it isn't completely useless.
After writing recently about my frustrations of the frequent pre-screening before the pretesting before the big test, it must sound like I'm completely backtracking. However, it's the way the data is used that is important to examine.
Testing should be small, incremental, low-stakes, and personalized. If  I have a student who is struggling, as a language arts teacher I should be able to request testing to indicate issues of fluency vs. comprehension to know how best to help him/her.  It should be targeted and prescriptive, but this would require trusting educational decisions of professional educations, which is not what's happening in the political scope of education right now.
Even the larger tests that level students in achievement ranges could be helpful if it were early in the year so teachers could use it to help inform their instruction for the year. However, it's used at the end of the as a  summary of what the student and teacher have "done right". This, again, is a misuse of the data. It's an autopsy when only a biopsy can help a teacher help a student. Also, inferences are being drawn from the data which does not measure what it's being assumed to measure. (ie: "teacher effectiveness.")
Therefore, high-stakes testing becomes the "goal". Schools can't test to see what they need to teach, they are too busy scrambling to teach what's on the test that contains what someone else decided was important and another said it would carry serious consequences for the student, teacher, and school if some bubbles aren't colored as well as last year.  And consider what that these tests could never measure for just a moment…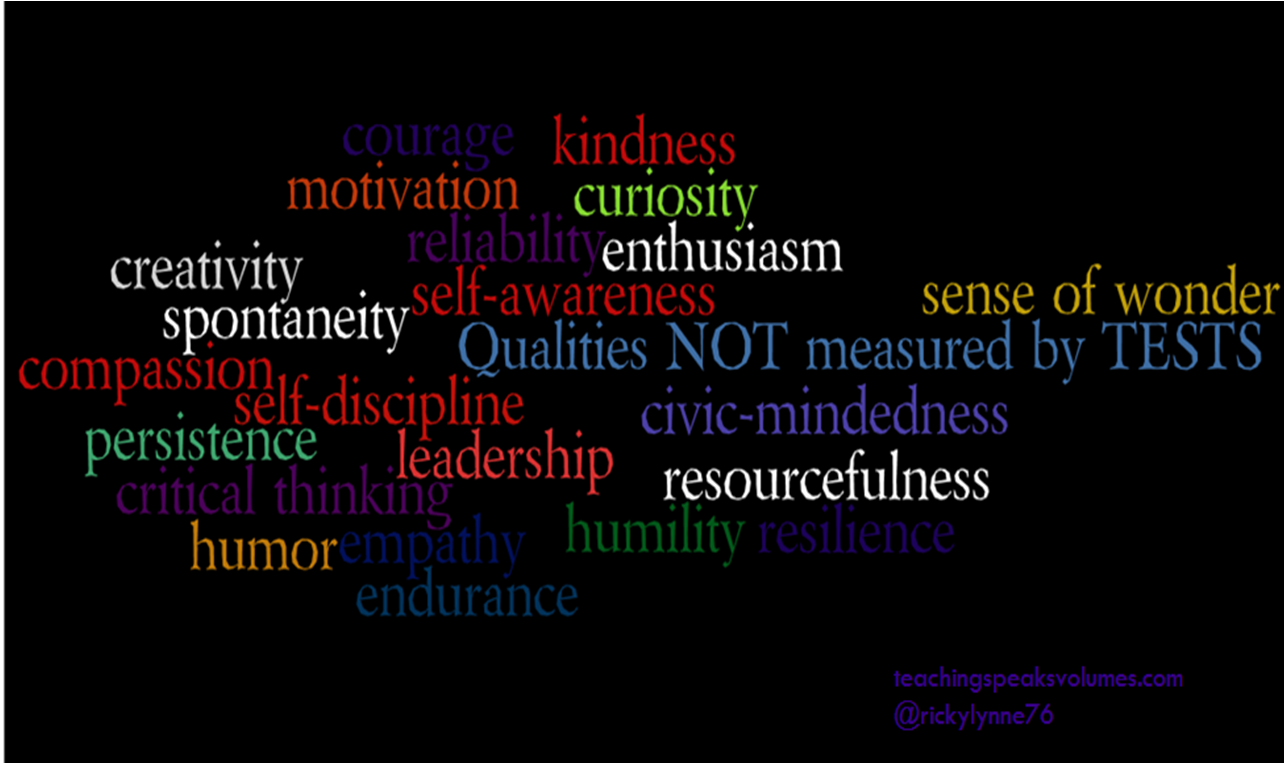 Your doctor does not decide your heath on a BMI score or triglyceride reading alone.  However, that small piece of data can inform a medical professional if its part of a larger picture. The problem is when non-educators in charge of education (which is a problem in and of itself) decide to measure the doctor's competence by his/her patients' BMI average (teacher's test scores). This is a misuse of the data, and a ridiculous way to measure the doctor. 
TL; DR: